Data for Doing
Clear Student Data Tells a Story that Gets Everyone Talking
Try SchoolStatus Free for 7 Days
Turn Your Student Data
Into Parent Conversations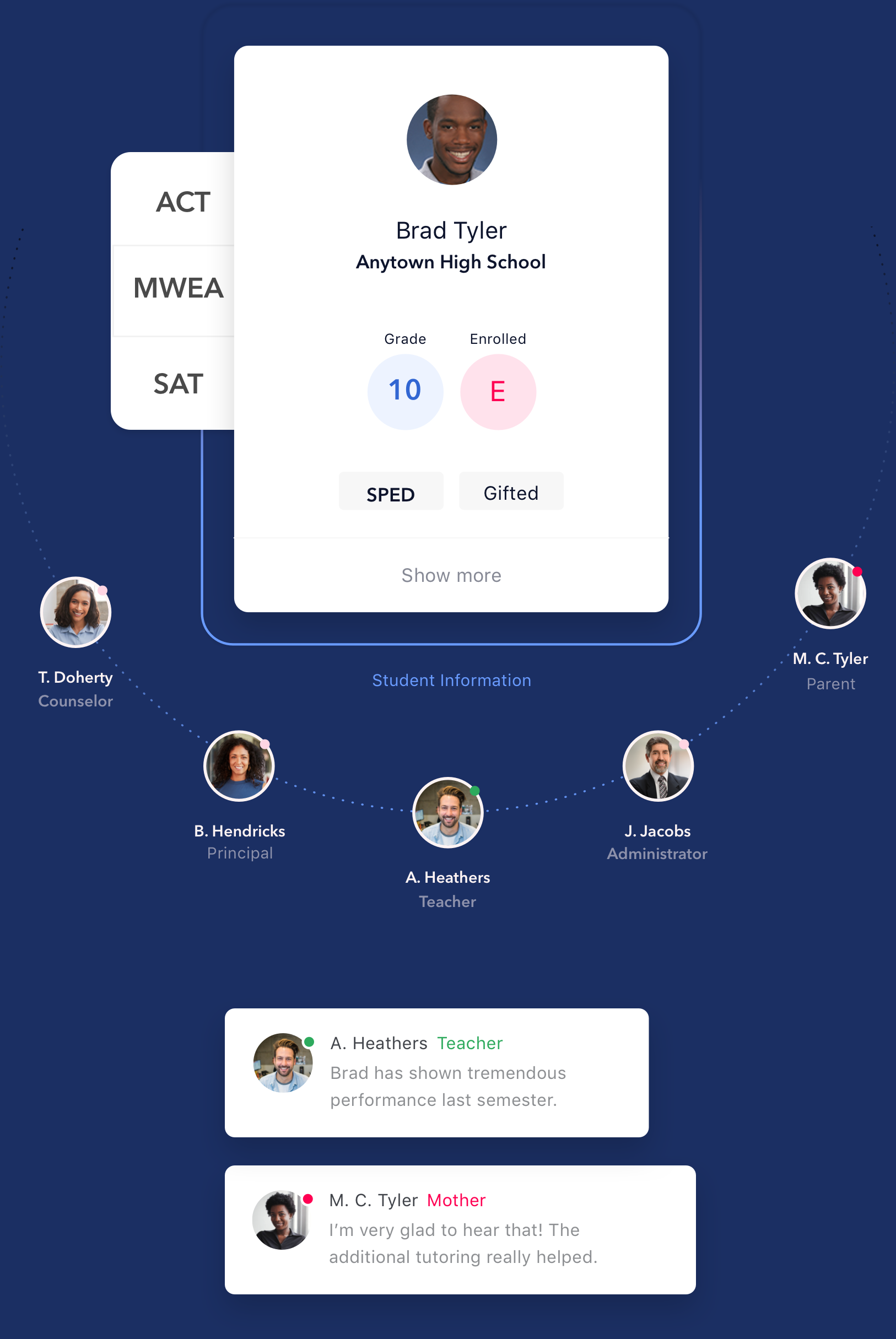 Visualize
All your data with simple visualizations for all stakeholders.
Explore
Dive deeper to discover the trends to make a difference.
Communicate
Calling & Messaging to build relationships between school & home.
Visualize
Clear Data
All your data, automatically scoped and delivered in clear, simple visualizations for administrators and educators.
Explore
Tells a Clear Story
Understand aggregate behavior and academic insights in real time. Identify student, classroom, campus and district-wide trends.
Communicate
Enabling Clear, Meaningful Conversation
Build strong relationships between school & home through data-focused, two-way conversations using call, text, and email.
Try SchoolStatus Free for 7 Days and See for Yourself
See how SchoolStatus helps you turn your student data into parent conversations.